Mental Health
Mental Health and Wellbeing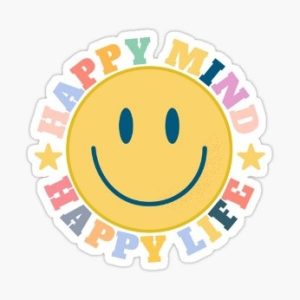 Lidget Green Primary School: Supporting Mental Health and Wellbeing
"Mental health is a state of well-being in which every individual realises his or her own potential, can cope with the normal stresses of life, can work productively and fruitfully, and is able to make a contribution to her or his community," (World Health Organization, 2014).
We believe in promoting positive mental health and emotional wellbeing. 
At Lidget Green Primary School, we are committed to supporting the health and wellbeing of our pupils and staff to ensure that the school is a community where everyone feels able to thrive. Positive mental wellbeing is essential if children and young people are to flourish and lead fulfilling lives.
At Lidget Green, we know that everyone experiences life challenges that can make us vulnerable and at times anyone may need additional emotional support. We take the view that positive mental health is everybody's business and that we all have a role to play.
Mental health includes our emotional, psychological and social wellbeing. It affects how we think, feel and act.
Good mental health and wellbeing is just as important as good physical health. Like physical health, mental health can range across a spectrum from healthy to unwell; it can fluctuate on a daily basis and change over time.
Most children grow up mentally healthy, but surveys suggest that more children and young people have problems with their mental health today than 30 years ago. It is thought that this is probably because of changes in the way that we live now and how that affects the experience of growing up.
Two key elements to support good mental health are:
Feeling Good – experiencing positive emotions like happiness, contentment and enjoyment. Including feelings like curiosity, engagement and safety.
Functioning Well – how a person is able to function in the world, this includes positive relationships and social connections, as well as feeling in control of your life and having a sense of purpose.
We believe that paying more attention to the present moment – to your own thoughts and feelings, and to the world around you.
This can improve your mental wellbeing. This awareness is known as "mindfulness". Mindfulness can help us to enjoy life more and understand ourselves better. It is proven to improve a child's ability to focus and can be a great help in times of stress when used as a way to calm down.
What helps?
Things that can help keep children and young people mentally well include:
being in good physical health, eating a balanced diet and getting regular exercise
having time and the freedom to play, indoors and outdoors
being part of a family that gets along well most of the time
going to a school that looks after the wellbeing of all its pupils
taking part in local activities for young people.
Other factors are also important, including:
feeling loved, trusted, understood, valued and safe
being interested in life and having opportunities to enjoy themselves
being hopeful and optimistic
being able to learn and having opportunities to succeed
accepting who they are and recognising what they are good at
having a sense of belonging in their family, school and community
feeling they have some control over their own life
having the strength to cope when something is wrong (resilience) and the ability to solve problems.
How do we support children's Mental health at Lidget Green
Our role in school is to ensure that children are able to manage times of change and stress, and that they are supported to reach their potential or access help when they need it. Children are taught when to seek help, what help is available, and the likely outcome of seeking support so that they have the confidence and knowledge for themselves or others. We also have a role to ensure that children learn about what they can do to maintain positive mental health, what affects their mental health and how they can help reduce the stigma surrounding mental health issues. As part of our targeted provision, we have and continue to access, outside help and support for pupils when required.
At Lidget Green, we believe that teaching about mental health and emotional wellbeing as part of a comprehensive PSHE and Mindfulness education curriculum is vital. PSHE and Mindfulness is central to the curriculum across the whole school and assists pupils to cope with the changes at puberty, introduces them to a wider world, manage transitions and enables them to make an active contribution to their communities. The concepts covered in PSHE include keeping safe and managing risk, identity, equality, managing feelings and emotions, relationships, change, resilience and being healthy, which includes physical, mental, emotional and social well-being. We aim to promote pupils' wellbeing through an understanding of their own and others' emotions and the development of healthy coping strategies.
Good mental health and wellbeing is just as important as good physical health. Like physical health, mental health can range across a spectrum from healthy to unwell; it can fluctuate on a daily basis and change over time.
We include World Mental Health Day and Mental Health Awareness Week in the school calendar and plan activities for the whole school.
Click here
for Mental Health and Wellbeing Resources
Supporting Children's Mental Health